Adventure Sports
We all have an adventurous spirit within us somewhere. But not all of us get an opportunity to explore that side of us. We bring that once in a life time chance to you.
The Flying Fox, Tyrolean Traverse, Commando Bridge and other similar sports present you with challenges enough to dig out that adventurer in you!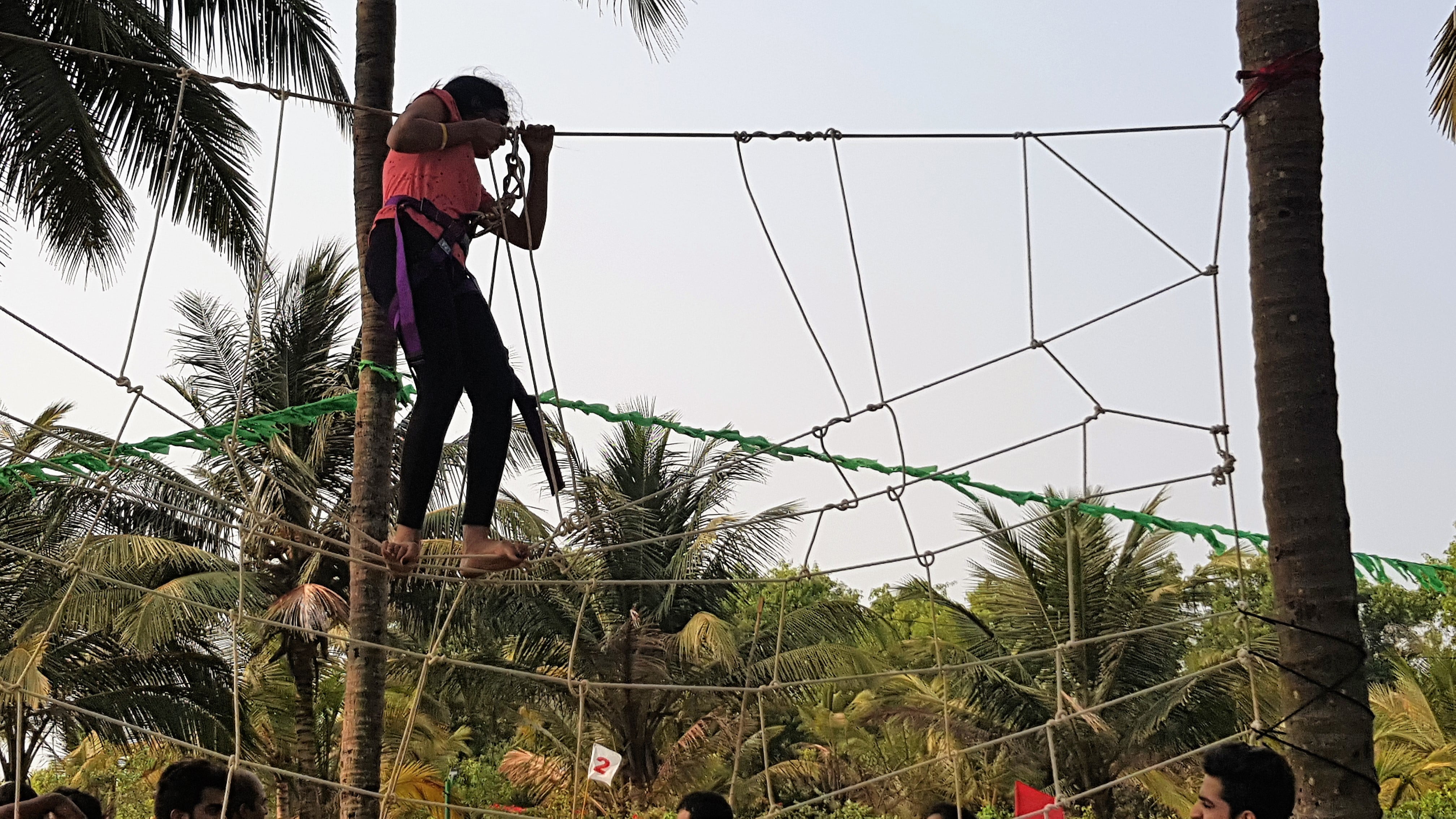 Give us a shout and we will take you on your first adventure.
Flying Fox
Tyrolean Traverse
Commando Bridge
Wall Climbing
Zipline
Obstacle Race
Photo Gallery